haz tu voto volar
concept and graphics for political campaign
In 2012 a small group of Chileans living in differnet countries around the world joined through social networks to achieve the legitimate right to vote in presidential elections outside their country of origin. After two years of campaigning and international media presence they managed to change the Chilean constitution with the support and enthusiasm of thousands of Chileans outside its borders. Because a country is more than a territory.
Facebook: https://de-de.facebook.com/haztuvotovolar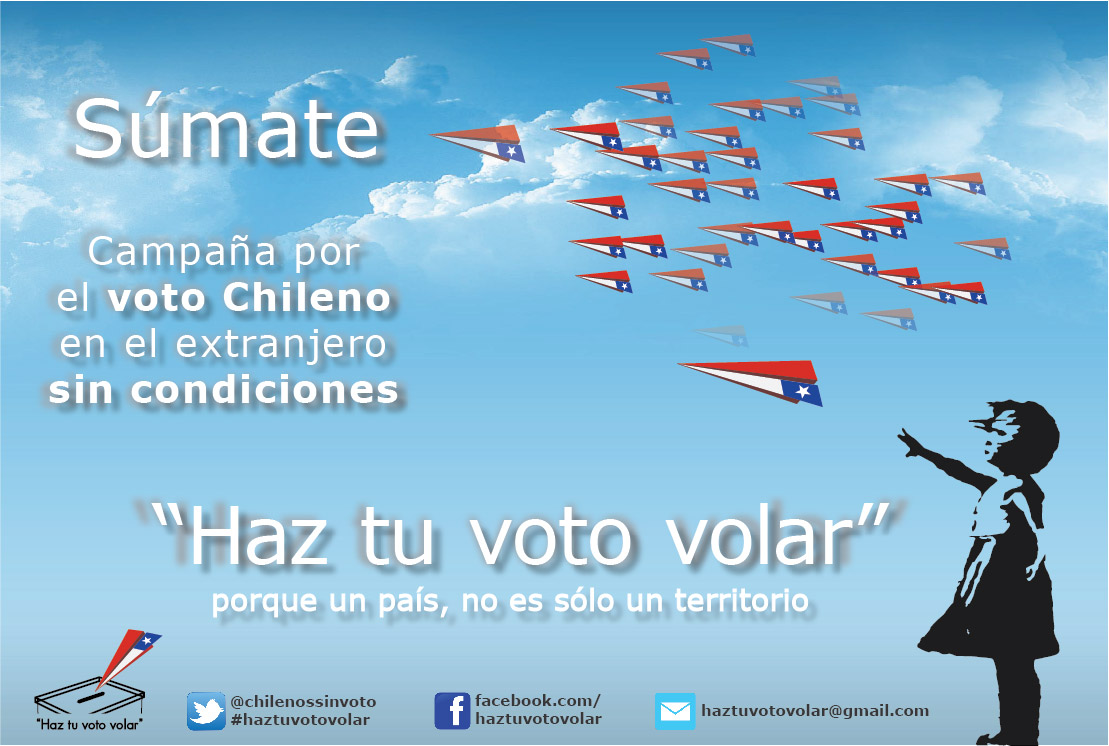 Oficial video from our campaign
Article "
President Bachelet

signs law

for

voting

:
Welcome
compatriots", in: La Nación, 30.04.2014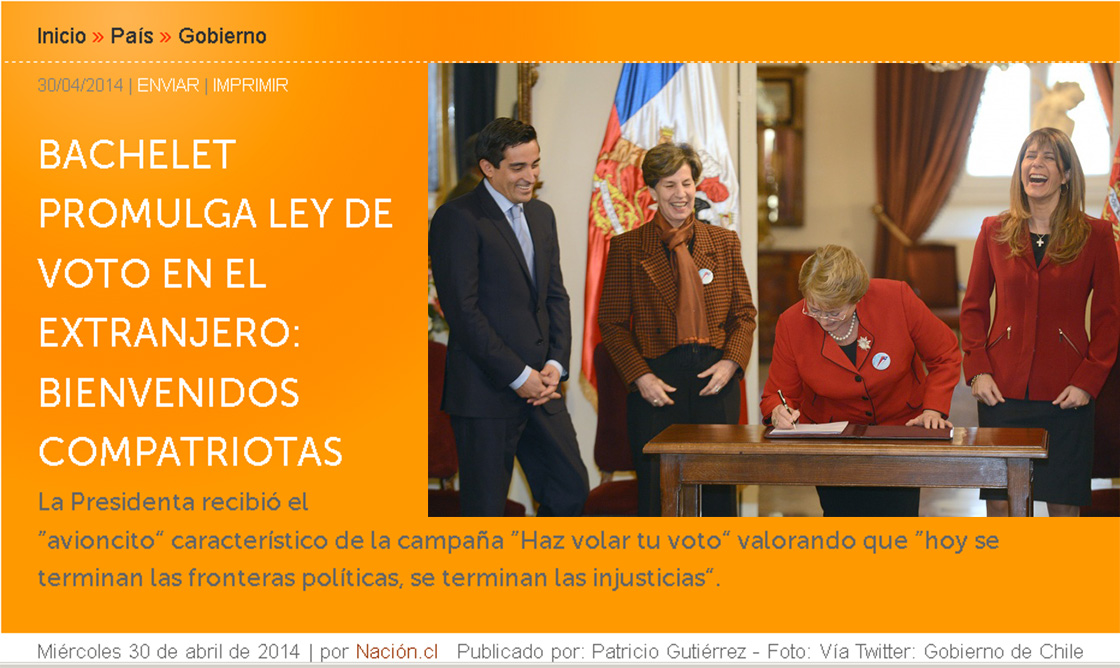 Article "Meet the Chileans who fought for the vote abroad", in: LUN, 27.4.2014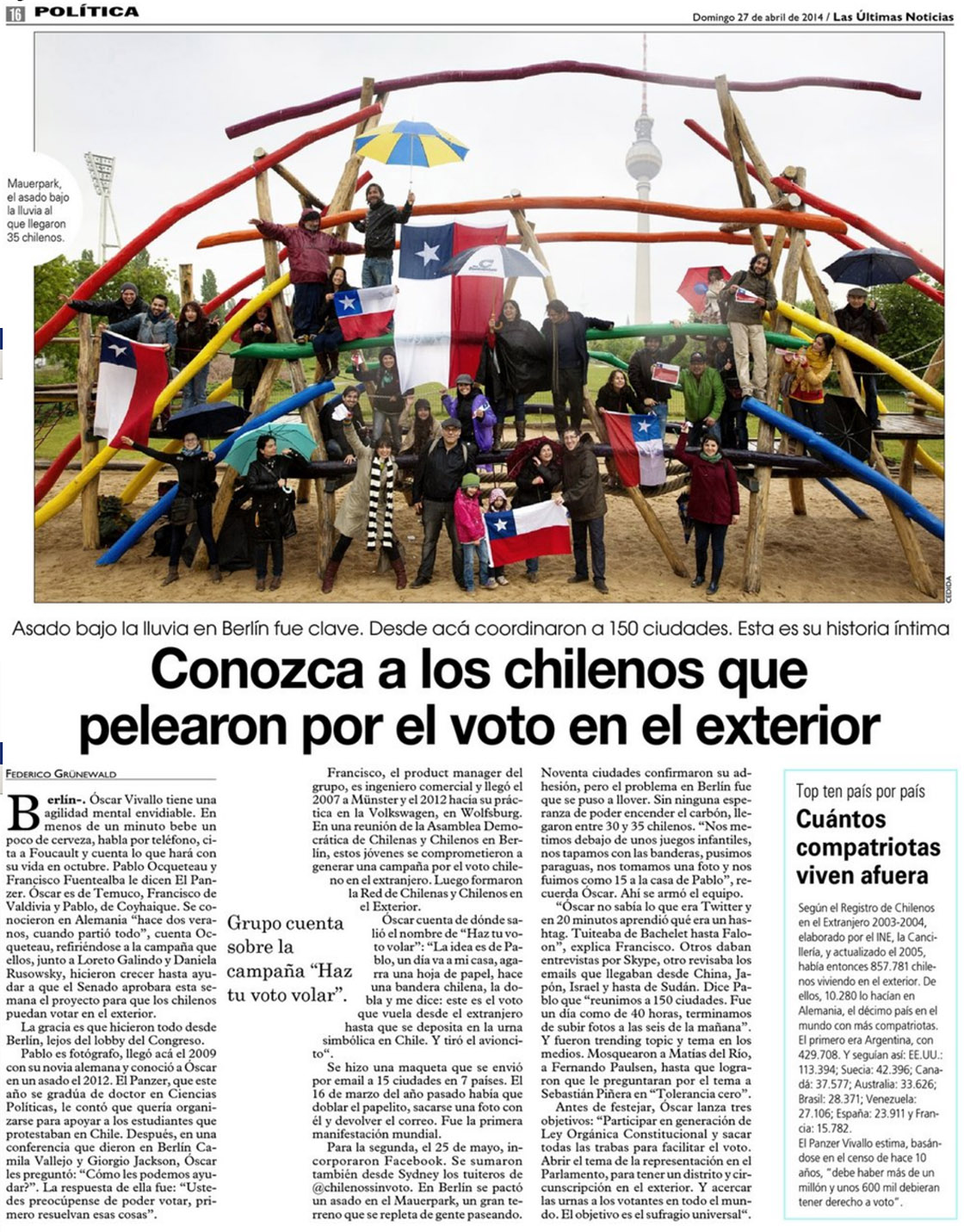 The team of Haz tu Voto Volar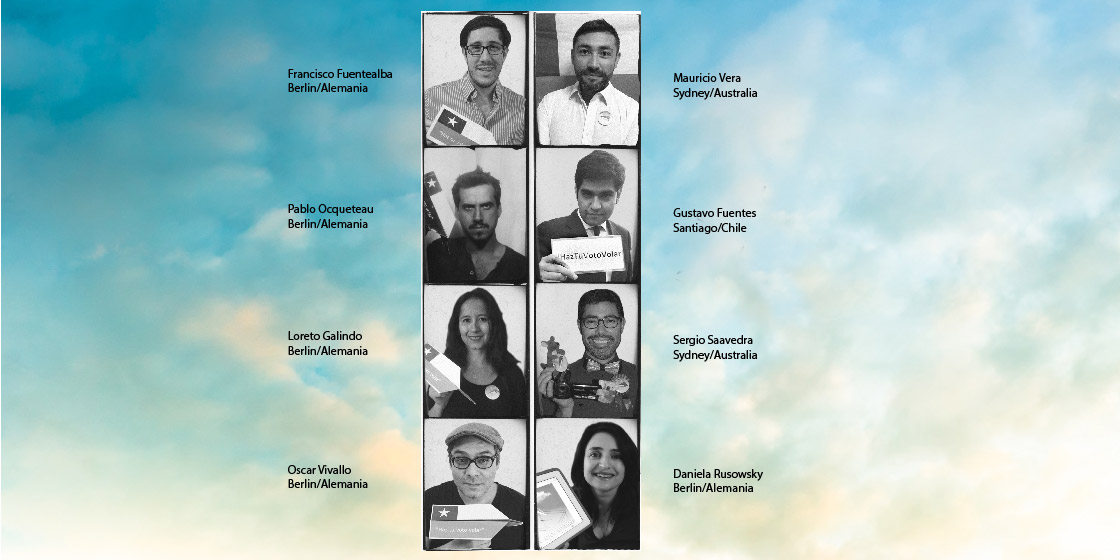 Mosaic made with photographs received from all around the world on May 25, 2013. the day of the world's biggest manifestation of Chileans abroad with over 150 cities in 35 countries. Thanks to everyone for making this possible!!